Zwangsarbeit 1939-1945 Interview Archive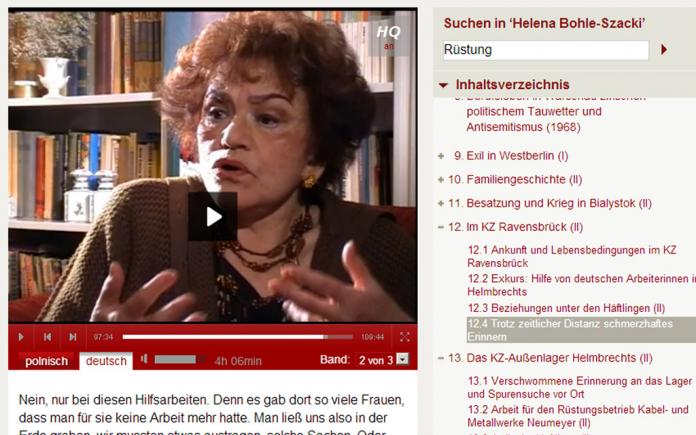 The interview archive "Forced Labor 1939-1945" commemorates more than twenty million people forced to work for Nazi Germany. In this digital oral history platform, nearly 600 former forced laborers from 26 countries tell their life stories in detailed audio and video interviews. After registering, you can search and listen to the complete interviews, coming with transcripts, German translations, photos, and further material. The interviews are available in 25 languages and accessible through "Zwangsarbeit 1939-1945" (German) and "Принудительный труд 1939-1945" (Russian). Associated educational platforms (currently in German and Czech versions) support a source-critical use of testimonies in teaching and learning.
Website
Partners
Freie Universität Berlin/Center for Digital Systems
Foundation "Remembrance, Responsibility and Future"
German Historical Museum
Project Team
Project Leader: Prof. Dr. Nicolas Apostolopoulos
Dr. Doris Tausendfreund
Dr. Cord Pagenstecher
Dorothee Wein
Rico Simke
Funders
Foundation "Remembrance, Responsibility and Future"