Digital humanities initiative at Linnaeus University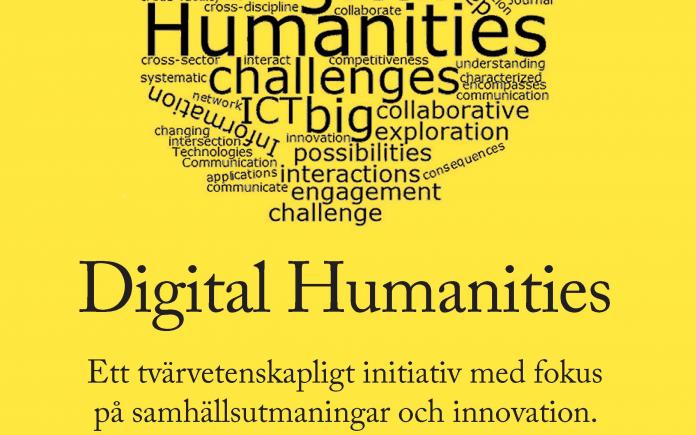 The core idea of our proposal at this first phase (12-15 months, starting in 2016) is to establish the foundations for the creation of a Digital Humanities initiative at the Linnaeus region, by combining some already existing expertise and resources at LNU and the wider community through input from related public and private sectors, resulting in the establishment of new top-notch research and highly skilled professionals tackling societal challenges, making LNU indeed "the university where everything is possible". In a second phase (24-48 months) this Digital Humanities initiative could grow into an even broader area based on data, information, knowledge and their relationship with technology, involving more departments, working on projects relevant to society, and creating more attractive professional courses and inter(national) programmes at master level with various specialisations. Our long-term vision is to create a leading education, development and research regional centre that combines in novel ways already existing expertise from different LNU departments and faculties working in close collaboration and co-creation with people and different organizations (both public and private sector) from the surrounding society. Addressing future societal challenges would be possible by highly skilled professionals whose education has been markedly enhanced by practice-informed education and joint, cross-sector innovation.
Strategic values to be developed during these efforts refer to uniting and consolidating the expertise we already have to create new constellations for collaboration leading to new knowledge and products (expertise, education, research, public and commercial services relevant for the region, such as a cultural tourism industry perspective), resulting in a return in investment. Our hope is that, based on the planned achievements, an important value for the general public could be a (re)-affirmation of the value of humanities in particular, and academic practices in general. Our long-term strategy is to develop a creative knowledge environment in the spirit of Linnaeus that carries out prominent development and research activities within the field of Digital Humanities both at regional and international scale, serving as a catalyst for driving a societal change with a focus on innovations and sustainable growth.
Website