DanteSources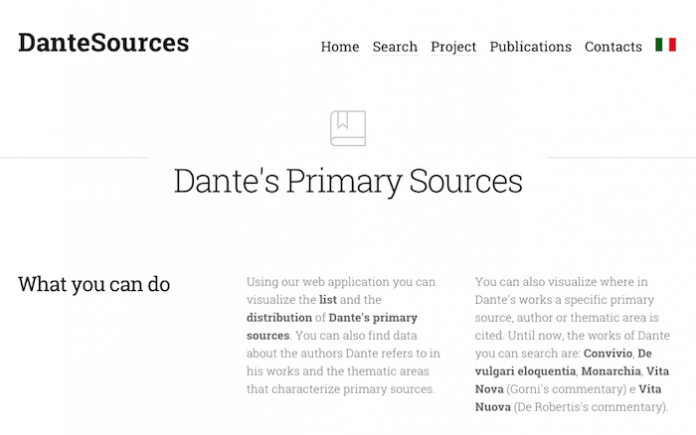 DanteSources is a Digital Library, based on an RDF ontology, which allows retrieving information about Dante Alighieri's primary sources, i.e., the works of other authors that Dante cites in his texts. DanteSources allows to visualize the list and the distribution of primary sources, authors and thematic areas cited by Dante through tables and charts.
Website
Partners
Digital Libraries group of NeMIS laboratory, ISTI-CNR
Department of Philology, Literature and Linguistics, University of Pisa
Project Team
Carlo Meghini
Valentina Bartalesi
Daniele Metilli
Mirko Tavoni
Paola Andriani
Funders
Italian national research project PRIN (2013-2016) "Towards a Digital Dante Encyclopaedia"