Ireland Illustrated, 1680 - 1860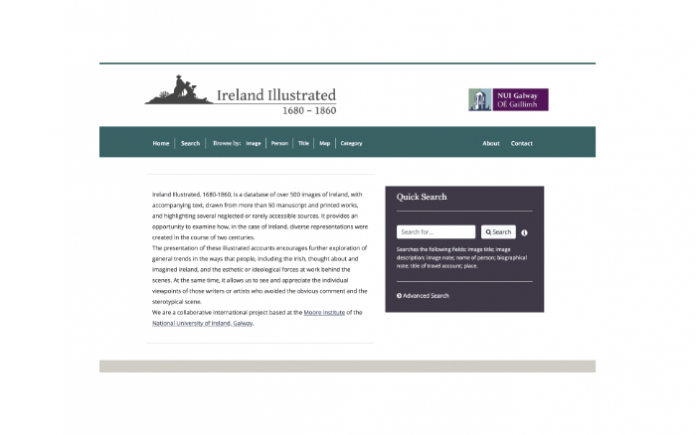 Ireland Illustrated, 1680-1860, is a database of over 500 images of Ireland, with accompanying text, drawn from more than 50 manuscript and printed works, and highlighting several neglected or rarely accessible sources. It provides an opportunity to examine how, in the case of Ireland, diverse representations were created in the course of two centuries.
Website
Project Team
The core project members are Professor Jane Conroy (Director) and Dr Marina Ansaldo of NUI Galway, Dr Tania Manca of the Università di Cagliari, Dr Gábor Gelléri of the University of Aberystwyth.
Technical design and development was carried out by: Niall O'Leary, IT consultant and developer, back-end technical development; David Kelly, Moore Institute, NUI Galway – design and front-end development; Bruno Voisin, Digital Humanities Observatory – da