Database of Byzantine Book Epigrams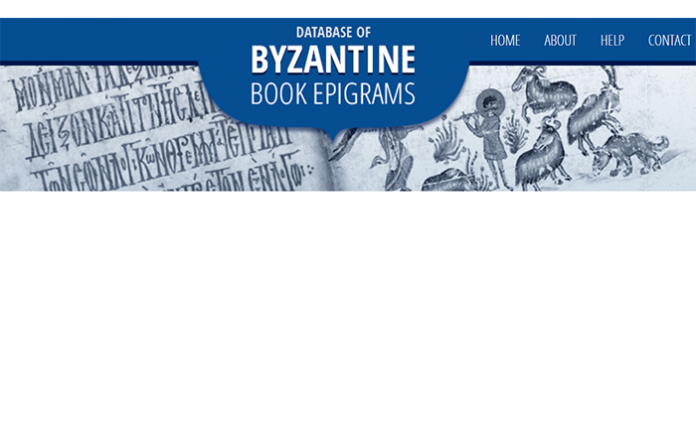 The Database of Byzantine Book Epigrams (DBBE) aims at making available textual and contextual data of book epigrams (or: metrical paratexts) to be found in Byzantine manuscripts (seventh to fifteenth century).
Book epigrams are poems in books and on books: their subject is the very manuscript in which they are found. They record, react to, or motivate the production, the contents and the use of the book. 
The Database is accessible for free and is online since September 2015. A new interface (based on a fully restructured PostgreSQL database) will be launched by the end of 2018. ​
DBBE is hosted by Ghent University.
 
Website
Partners
Pinakes (http://pinakes.irht.cnrs.fr/) hosted by the Institut de recherche et d'histoire des textes, Paris.
Byzantinische Epigramme in inschriftlicher Überlieferung (https://www.oeaw.ac.at/byzanz/gesellschaft-und-landschaft/epigraphik/epigrammatik/) hosted by the Akademie der Wissenschaften, Vienna.
Paratexts of the Bible (http://paratexbib.eu/index.html) hosted by the Ludwig-Maximilians-Universität München.
New Testament Virtual Manuscript Room (http://ntvmr.uni-muenster.de/home), hosted by the Institut für Neutestamentliche Textforschung, Münster.
Project Team
Kristoffel Demoen
Ilse De Vos
Rachele Ricceri
Julián Bértola
Julie Boeten
Sien De Groot
Funders
The Hercules Foundation of the Flemish Government (2010-2015)
The Special Research Fund of Ghent University (2015-2020)