DH conference series
The first conference of the ALLC was held in Cambridge, UK, in 1970 and annually thereafter until 1988, when a protocol was agreed with the Association for Computing in the Humanities for co-sponsorship of joint international conferences. The venue for these joint conferences alternated between Europe and North America. The first one took place in 1989 at the University of Toronto in Canada. 1997 marked a return to Canada, to Queen's University in Kingston, Ontario. In 2005 the Alliance of Digital Humanities Organizations was formed and in 2006 the first joint conference under this new umbrella was held at the Sorbonne in Paris, France.
EADH Conference series
In 2018 EADH decided to establish his regionalconference in order to strengthen the scientific, institutional and cultural relations between the members of the DH communities in Europe and in the Mediterranean area. The EADH Conference is organised each year that the annual DH conference takes place outside of Europe and is hosted in any of its European member regions.The first conference of the EADH was held at the National University of Ireland, Galway, 2018.
2019

Utrecht, The Netherlands, July 9-12, 2019
2018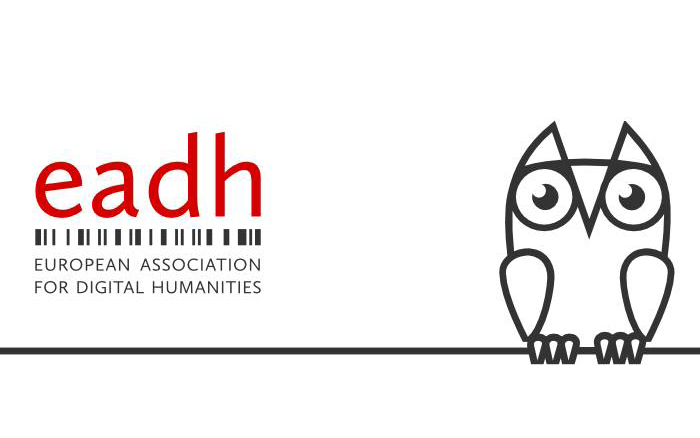 EADH2018 "Data in Digital Humanities"
1st International Conference of the European Association for Digital Humanities (EADH)
National University of Ireland, Galway 7-9 December 2018
Mexico City, Mexico, June 26-29, 2018
2017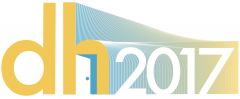 Montréal, Canada, August 8-11, 2017
2016

Uniwersytet Jagielloński w Krakowie, Poland, July 10 - 16
2015

University of Western Sydney, Australia, 29 June - 3 July 2015
2014
University of Lausanne, Switzerland, July 7 - 12
2013
University of Nebraska-Lincoln, Nebraska, USA, July 16 - 19
2012
Hamburg University, Germany, July 16 - 22
2011
Stanford University, California, USA, June 19 - 22
2010
King's College London, England, July 7 - 10
2009
University of Maryland, USA, June 22 - 25
2008
University of Oulu, Finland, June 25 - 29
2007
University of Illinois, Urbana-Champaign, USA, June 2 - 8
2006
Université Paris-Sorbonne, Paris, July 4 - 9
2005
University of Victoria, British Columbia, Canada, June 15 - 18
2004
University of Gothenburg, Sweden, June 13 - 17
2003
University of Georgia, Athens, USA, May 29 - June 2
2002
University of Tuebingen, Germany, July 24 - 28
2001
New York University, USA, June 13 - 17
2000
University of Glasgow, Scotland, July 21 - 25
1999
University of Virginia, Charlottesville, USA, June 9 - 13
1998
Lajos Kossuth University, Debrecen, Hungary July 5 - 10
1997
Queen's University, Kingston, Ontario, Canada, June 3 - 7
1996
University of Bergen, Norway, June 25 - 29
1995
University of California, Santa Barbara, USA, July 11 - 15
1994
University of Paris (Sorbonne), Paris, France, April 19 - 23
1993
Georgetown University, Washington DC, USA, June 16 - 19
1992

Christ Church, Oxford University, England, April 5 - 9
1991
Arizona State University, Tempe, Arizona, USA, March 18 - 21
1990
University of Siegen, Germany, 5 - 9 June
1989
University of Toronto, Canada, 6 - 10 June