PoLet500 - Polemiche Letterarie del Cinquecento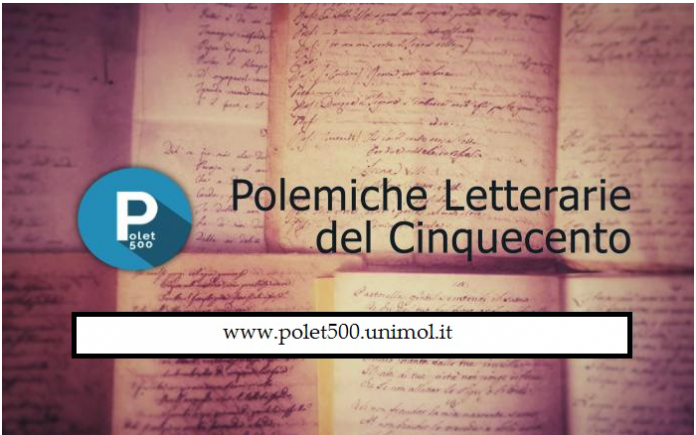 The project aims to develop the first database of literary controversies in the Italian Cinquecento. The PoLet500 archive will consist of a growing number of cards linked to each other by the quality of their intertextual components: the reference to the same topic or the same character, the sharing of bibliographic entries and the reference history.
Website
Partners
Università degli Studi del Molise - Dipartimento di Scienze Umanistiche, Sociali e della Formazione (patrocinio)
Dipartimento di lingua e letteratura italiana, Facoltà di Studi Umanistici e Sociali, Università di Spalato
Associazione Culturale "Lo Stilo di Fileta"
Project Team
Antonello Fabio Caterino (Coordinatore scientifico)
Marcello Bolpagni (Vicecoordinatore scientifico)
Marco Petolicchio (Responsabile tecnico-informatico)