The "Montaigne at work" project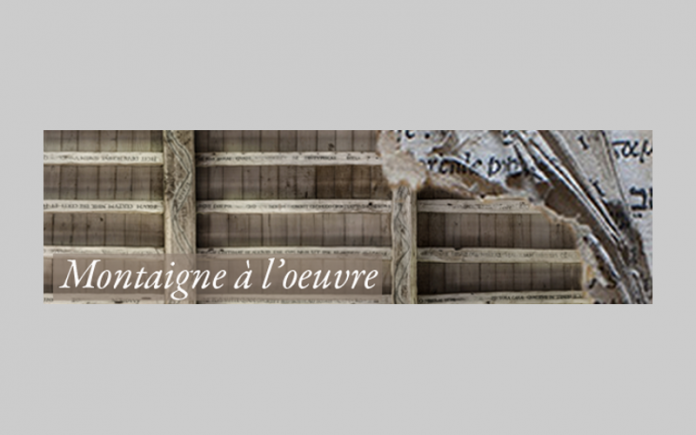 The "Montaigne at work" project (MONLOE: MONtaigne à L'Œuvre, Montaigne at Work) is presented by the Virtual Humanistic Libraries in Tours (BVH: Bibliothèques Virtuelles Humanistes), in cooperation with the IRHT (Institut de Recherche et d'Histoire des Textes: Institute for the Research of Texts and their History) and supported by the French National Research Agency (ANR). The project intends to virtually reconstruct Montaigne's complete works, including the main original editions of the famous Essais as well as several other own works and all his surviving manuscripts. Our challenge consists in providing new digital tools to render the complex writing process of Montaigne's Essays, based on the several layers of handwritten additions.
Furthermore, the digitisation of about a hundred identified sources with Montaigne's signatures or annotations will allow the rebuilding of Montaigne's library. The purpose of such a project is to enlarge the knowledge we already have of Montaigne's method of writing, within the context of his favourite readings. MONLOE sat up this vast corpus, spread worldwide among about twenty-six libraries in ten countries. It is directly accessible on a web platform.
The success of MONLOE relied on the availability of all prints and manuscripts left by Montaigne and curated by the respective institutions.
Website
Partners
Bibliothèques Virtuelles Humanistes
CESR - University of Tours
IRHT (Institut de Recherche et d'Histoire des Textes: Institute for the Research of Texts and their History)
Project Team
Funders
The French National Research Agency (ANR)
Equipex Biblissima, Investissements d'Avenir
Bibliothèque scientifique numérique (BSN 5)