Ereticopedia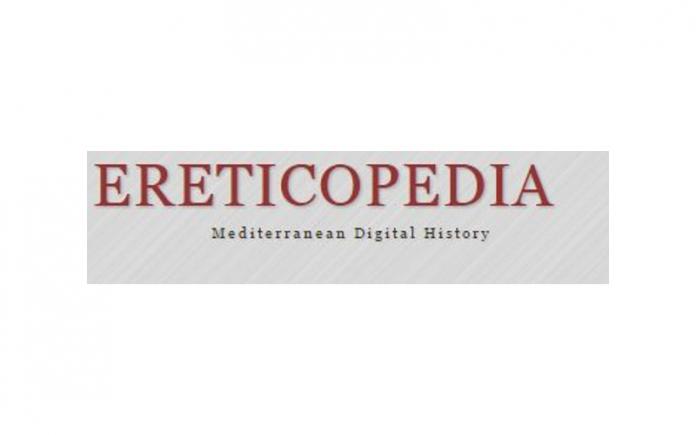 The Ereticopedia project involves the construction of an online dictionary of heretics, dissidents, and inquisitors in the Mediterranean world, together with a free discussion space and an online journal. The main language of this website is Italian, but the project has multilingual ambitions.
Website
Partners
Il "cannocchiale" dello storico: miti e ideologie (Aracne editrice)
Programma Giovani Ricercatori "Rita Levi Montalcini"
Governo italiano | Ministero dell'Istruzione, dell'Università e della Ricerca (MIUR)
Dipartimento di Lettere e Beni Culturali – Università degli Studi della Campania "Luigi Vanvitelli"
TRIANGLE UMR 5206 (CNRS / ENS Lyon)
Projet SYMOGIH.ORG | Pôle histoire numérique – LARHRA UMR 5190 (CNRS / ISH Lyon)
Project Team
Daniele Santarelli
Antonello Fabio Caterino
Domizia Weber
Luca Al Sabbagh