Irish Translator Database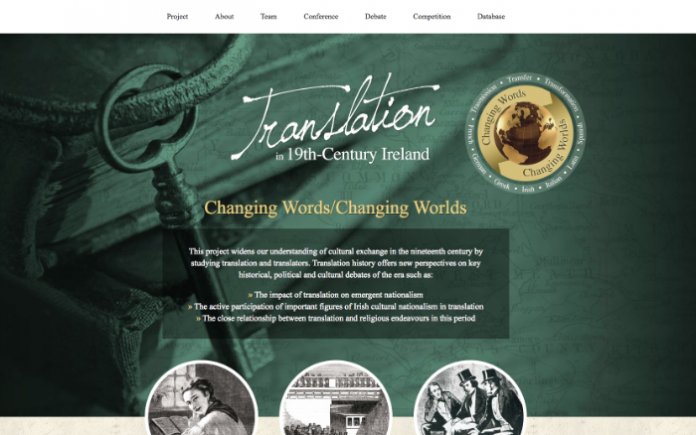 The database is a collection of names of translators and works of translation from nineteenth-century Ireland. Translators who were born in Ireland or who lived for a large part of their lives in Ireland are included. Translators who were born at the end of the nineteenth century but who published translations in the twentieth century are not included.
The database is an output of the Translation in 19th Century Ireland project, which widens our understanding of cultural exchange in the nineteenth century by studying translation and translators.
Website
Project Team
Dr. Anne O'Connor
Dr. Michèle Milan
Dr. José Brownrigg Gleeson Martinez
David Kelly
Funders
Irish Research Council
Moore Institute, NUI Galway