CLARIN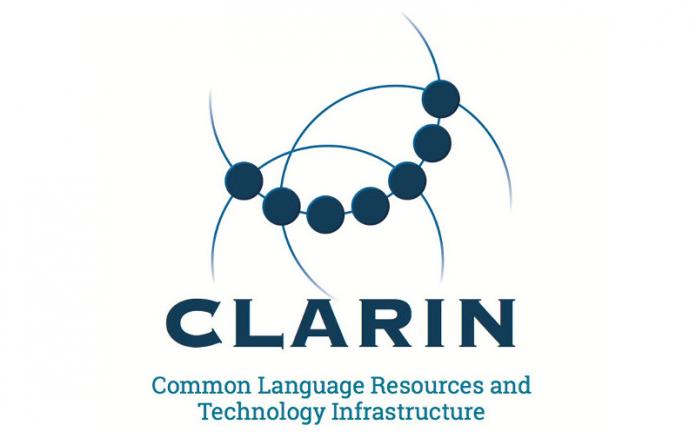 CLARIN is the Common Language Resources and Technology Infrastructure, which provides easy and sustainable access for scholars in the humanities and social sciences to digital language data (in written, spoken, or multimodal form), and to advanced tools to discover, explore, exploit, annotate, analyse or combine them, wherever they are located. CLARIN is building a networked federation of language data repositories, service centres and knowledge centres, with single sign-on access for all members of the academic community in all participating countries.
Website
Partners
As well as the central coordinating office for the CLARIN European Research Infrastructure Consortium (ERIC), which is based at the University of Utrecht in the Netherlands, there are national CLARIN initiatives in the following CLARIN member countries:
Austria, Bulgaria, Czech Republic, Denmark, Estonia, Finland, Germany, Greece, Hungary, Italy, Latvia, Lithuania, Netherlands, Norway, Poland, Portugal, Slovenia, and Sweden.
The UK is an observer, and there are CLARIN centres and activities in other European countries. Carnegie Mellon University in the USA also hosts a CLARIN centre.
Project Team
CLARIN ERIC is run by a Board of Directors:
Franciska de Jong, Executive Director
Bente Maegaard, Vice-Executive Director
Dieter van Uytvanck, Chief Technical Officer
Koenraad de Smedt, Chair of the National Coordinators' Forum
Martin Wynne, Director for User Involvement
and supported by staff in the Utrecht office.
National CLARIN initiatives have a large number of participants. See more at https://www.clarin.eu/content/participating-consortia.
Funders
CLARIN is supported by national and regional funding bodies in the participating countries. These bodies fund the national CLARIN initiatives, and contribute towards the costs of the ERIC.The preparatory phase of CLARIN, which took place 2008 to 2011, was