The National Virtual Reality Museum for Modern Art - Lebanon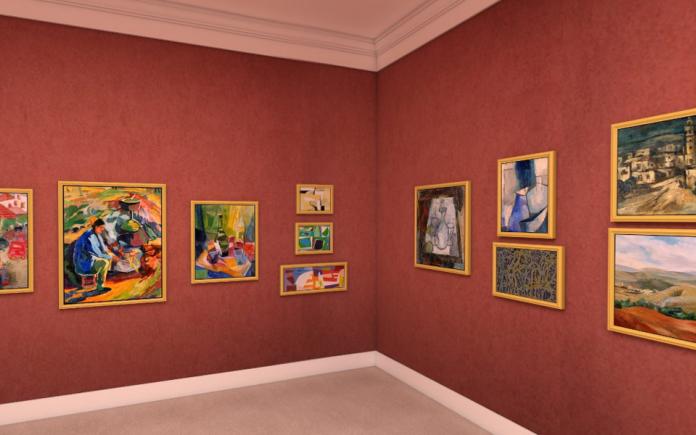 The Digital Humanities Section, together with the Lebanese Ministry of Culture, and the Académie Libanaise des Beaux-Arts, has developed the first virtual reality museum in Lebanon. It includes more than 500 works of art (Paintings and sculpture) out of a collection of the Ministry of Culture that includes 1800 works by Lebanese plastic artists.
By developing the National Museum of Modern Art Virtual website, the Lebanese Ministry of Culture opens a unique window to the Lebanese and Arab World public. Through this window, the Ministry aims at offering the website's visitors the opportunity to gain insight into the evolution of the Lebanese fine art movements and its journey which spanned over decades by displaying the Ministry's art collection.
Visiting the Virtual Museum is a cultural journey that will acquaint surfers with the diverse art schools and tendencies Lebanese artists joined and adopted from classical painting and sculpture all the way to abstraction and modernism.
Furthermore, the Virtual Museum acts as memoirs documenting the development of the Lebanese fine art and sheds the light on how Lebanese artists interacted with the European and international art scene and undertakings.
A section of the Virtual Museum is dedicated to the works of promising artists, since we believe that young artists will have a major role in reviving Lebanese art. Another section is devoted to art works from private collections, depicting an initiative of partnership between the government and citizens the purpose of which is to enrich the fine arts movement.
In that context, special expressions of appreciation are addressed to ALBA (the University of Balamand), for its pivotal contribution to the technical configuration of this website and for its supervision of its development into a successful model of cooperation between the private and the public sectors. The efforts of those who strived to make this civilizational project a success are highly appreciated.
Website
Partners
University of Balamand
Lebanese Ministry of Culture
Project Team
Digital Humanities Center - University of Balamand
Académie Libanaise Des Beaux-Arts - University of Balamand
Funders