Vectis Scenery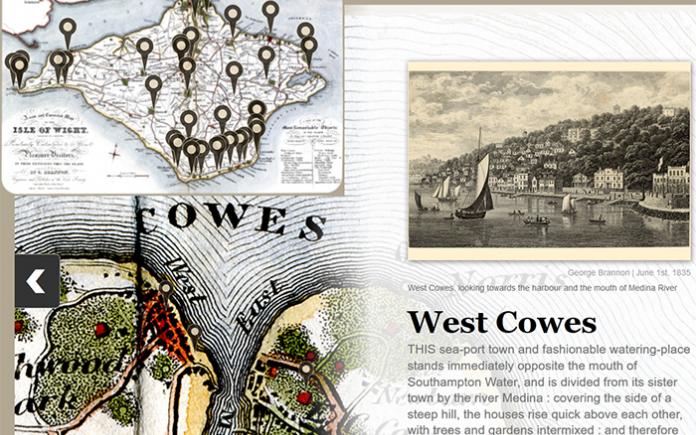 An 1830s Pleasure Trip to the Isle of Wight, U.K.
This cartographic journey features 41 copperplate engravings depicting scenic landscapes and buildings on the Isle of Wight (Latin: Vectis). The engravings, the overview map and the written guide were all created and published by longtime Wight resident George Brannon (1784-1860) in his promotional travel book Vectis Scenery, which was "published annually between 1821 and 1875, and then intermittently until about 1884 upon demand" (Ken Hicks). The work was continued by his son Alfred after Brannon's retirement in 1857.
An innovative publishing entrepeneur, Brannon also published various additional maps and tourist books of the Isle of Wight as well as individual prints of his engravings (including many that were not included in this 1840 edition).
Each depicted view is accurately located on the overview map and accompanied by its date (either of composition or first printing), title and by Brannon's longer description taken from the book, which is written in a promotional style and often features quotations adapted from contemporary poetry. Brannon, being his own printer, also created eye-catching banners using varied and unusual typefaces and cursive script.
Vectis Scenery was an ambitious and complex multimedia project for its time, and thus a worthy and appropriate target for this new digital adaptation.
—Andrew Taylor, 12/12/16
Website
Partners
Project Team